Here's a video overview of the guitar part to "Revolution", aka "The Russian Song". To hear more about the background of this song, read about the first performance.
Here are the two more interesting parts that I came up with for the tune.  The first is during the sort of "interlude" section which appears at the very beginning and middle of the song.  Straight 4/4 rhythm in a minor.  Chords are Em, F, C, G.  However, I stuck to strict octaves on this section and used the G chord to play a Liszt-inspired 4-octave chordal pattern (pay special attention to the fingering in the 4th measure):
It's not quite as challenging as it could be because it's at a reasonable tempo and it' only in one direction: up!
Now, there's a really famous Liszt piece that features this technique in the right hand. If you're a cartoon fan of Bugs Bunny and Tom and Jerry, you'll certainly recognize this. And I must say, that the octave lick that I'm playing here is a piece of cake next to this beast. Here's a snipped of music from the piece I'm referring to, the Hungarian Rhapsody #2 by Franz Liszt. You'll notice that the octave pattern goes both up and down, spanning three octaves:
Here's a video of a amazing performance of the piece. If you want to see these octaves in action, skip ahead to about 5:20, but why not just watch the full performance? It's quite incredible. I don't think your eyes will be able to keep up with her hand, but at least you'll get the idea.  Oh yeah, and you'll recognize the famous cartoon soundtrack shortly thereafter.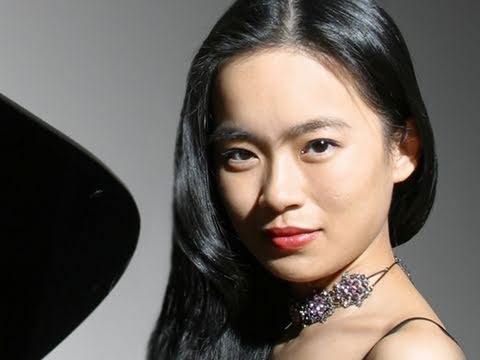 OK, back to the world of mortals!
I decided to put together a little bit of shredding for the centerpiece of the song.  The backing progression is simply the syncopated a-minor lick.  Here t'is:
Note the repeat!  It needs to be played twice.  The nice thing is that it's all played in one position except for a little section in the fourth measure where you shift your index finger up to the 15th fret.  Other than that, it's straightforward.
Maybe I'll develop it a little more for next time, maybe extend it so it's twice as long (with a second half that's different from the first) that leads into the chromatic section and back to the main a-minor pattern.